WB University Trainees Committed to Sharing Study Visit Learnings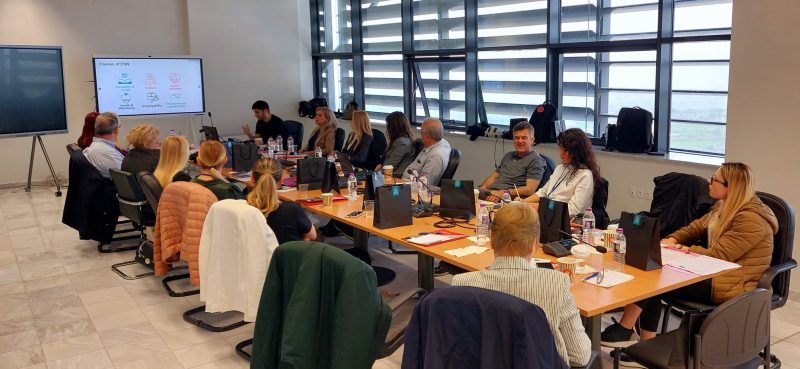 Trainee participants from Western Balkan (WB) universities, following their study visits to the University of Western Macedonia (UOWM) and the International University of Struga (IUST), expressed their commitment to disseminate their learnings at their respective institutions. Through training, info sessions, and open discussions, they aim to transfer best practice models to International Relations Offices (IROs) and related faculties/departments.
The study visits, which included both academic and administrative staff, facilitated the smooth coordination between IROs and faculties/departments. The participants recognized the value of networking and establishing relationships among themselves, enabling exchange and learning at both institutional and individual levels.
To ensure easy access to the shared models from UOWM and IUST, all materials from the study visits have been uploaded to the project platform dedicated to the respective visits.
Furthermore, the participants evaluated the study visits, providing feedback on the quality of event implementation, organizational aspects, and the impact of the visits on their experience. The questionnaires, conducted anonymously and in accordance with the Quality Monitoring Action Plan, were designed to measure various sections such as organization quality, presentation quality, task and activity quality, and overall satisfaction.
The responses to these evaluation questionnaires have been included as annexes to the report, contributing to the continuous improvement of future study visit events.
The commitment and dedication of WB university trainees to share their learnings will undoubtedly contribute to the enhancement of internationalization efforts within their institutions and the broader academic community.