Dr. Kontogoulidou hosted a delegation from partner universities in the framework of the Erasmus + ICM program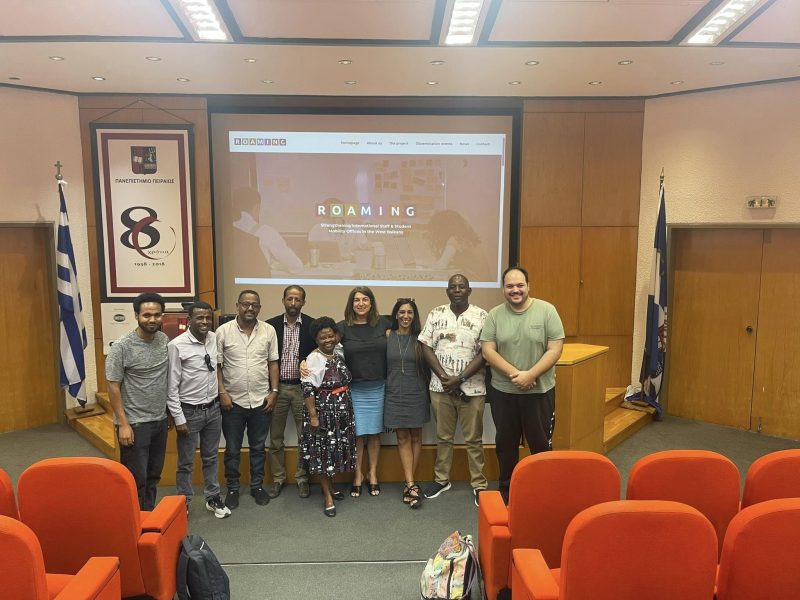 Dr. Christina Kontogoulidou, the external quality expert from the University of Piraeus in Greece, recently hosted a delegation from partner universities as part of the Erasmus+ ICM program. The visiting delegation comprised representatives from Ben-Gurion University in Israel, Mekelle University in Ethiopia, United States International University in Kenya, and Machakos University, also located in Kenya.
During their visit, Dr. Kontogoulidou provided the delegation with detailed insights into the ROAMING project, emphasizing its significance for universities in their respective countries. The partner universities expressed keen interest in participating in various activities associated with the project, highlighting their recognition of its value and potential impact.
In light of this positive interaction, the ROAMING team is now actively collaborating with the aforementioned universities to explore opportunities for cooperation. This fruitful partnership will enable the exchange of knowledge and expertise, fostering meaningful contributions to the project's overarching objectives.
The ROAMING project continues to make significant strides in its mission to advance mobility programs and academic collaboration for members of underprivileged communities. With the inclusion of these esteemed partner universities, the project is poised to reach new heights and facilitate transformative advancements in higher education.